First, lunch with the Reds. My Father in the foreground.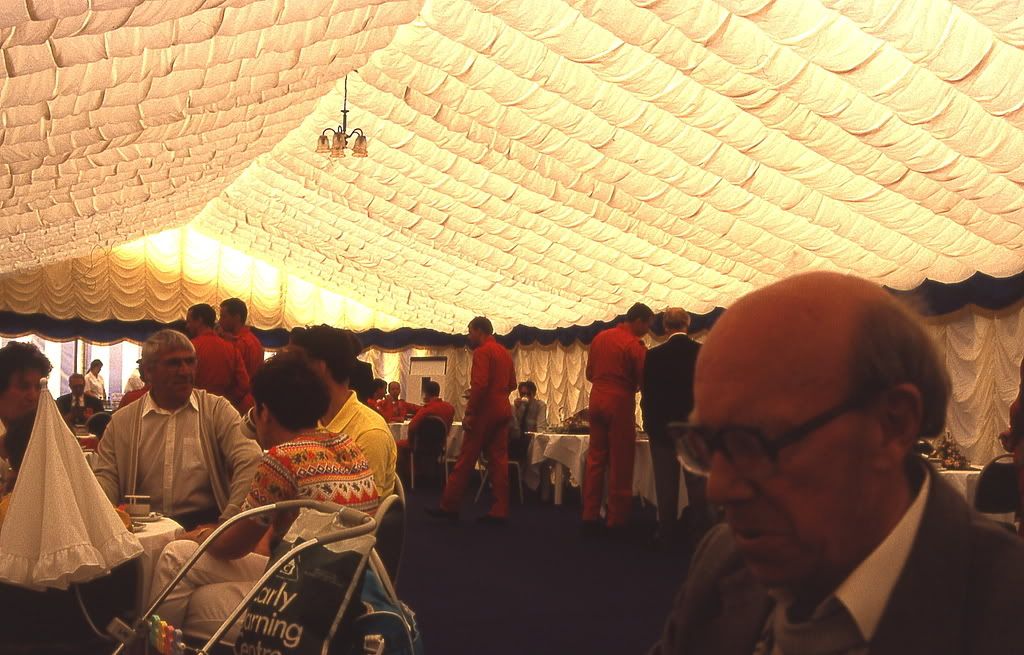 The formal handover.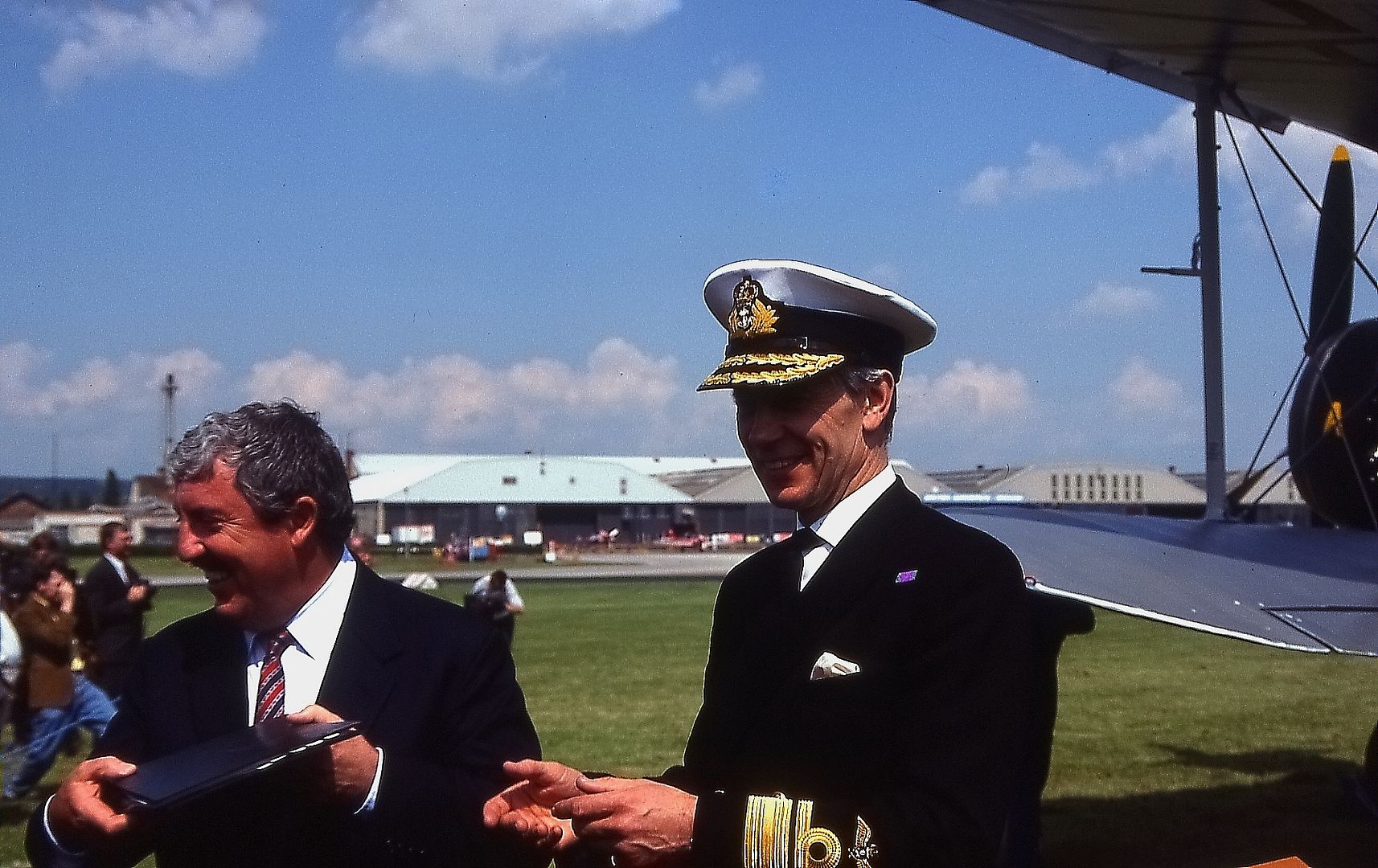 MkII LS326 starts up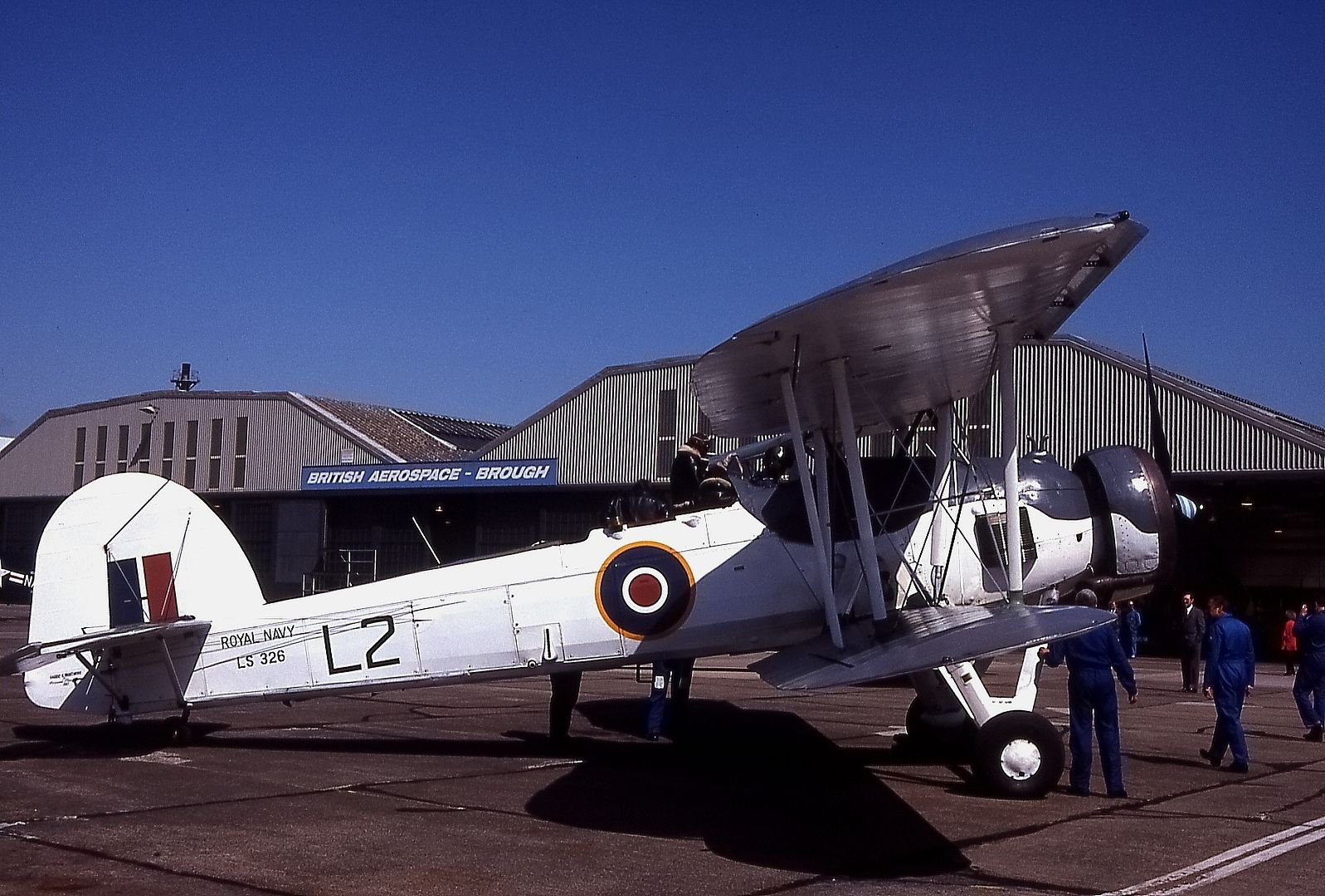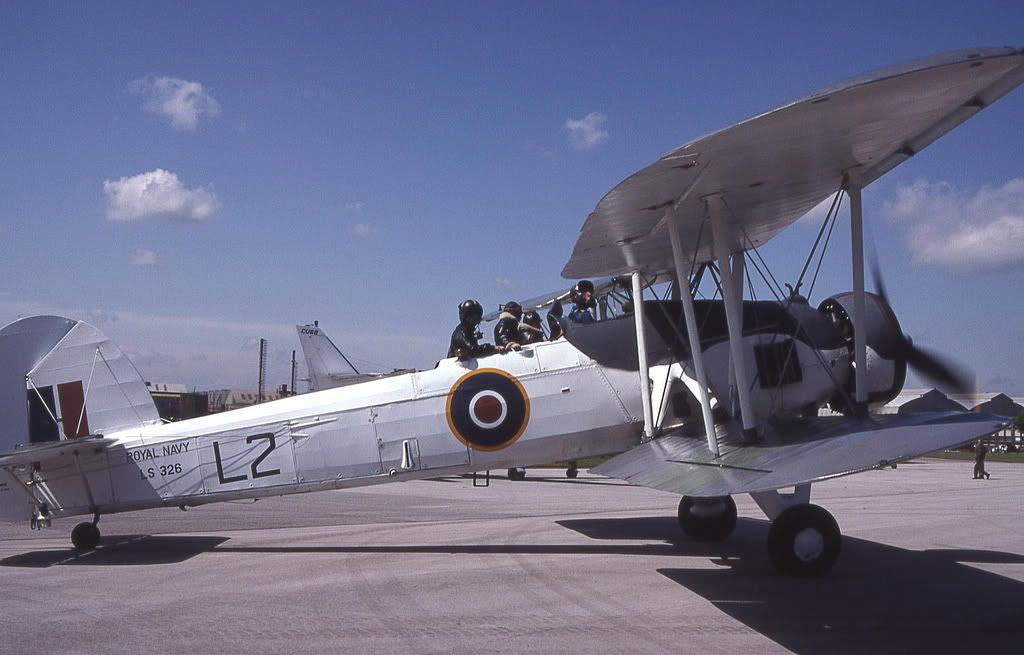 NB in the Observer's rear seat is a guy who I only know as Sooty. He was actually involved in the search for the Bismarck.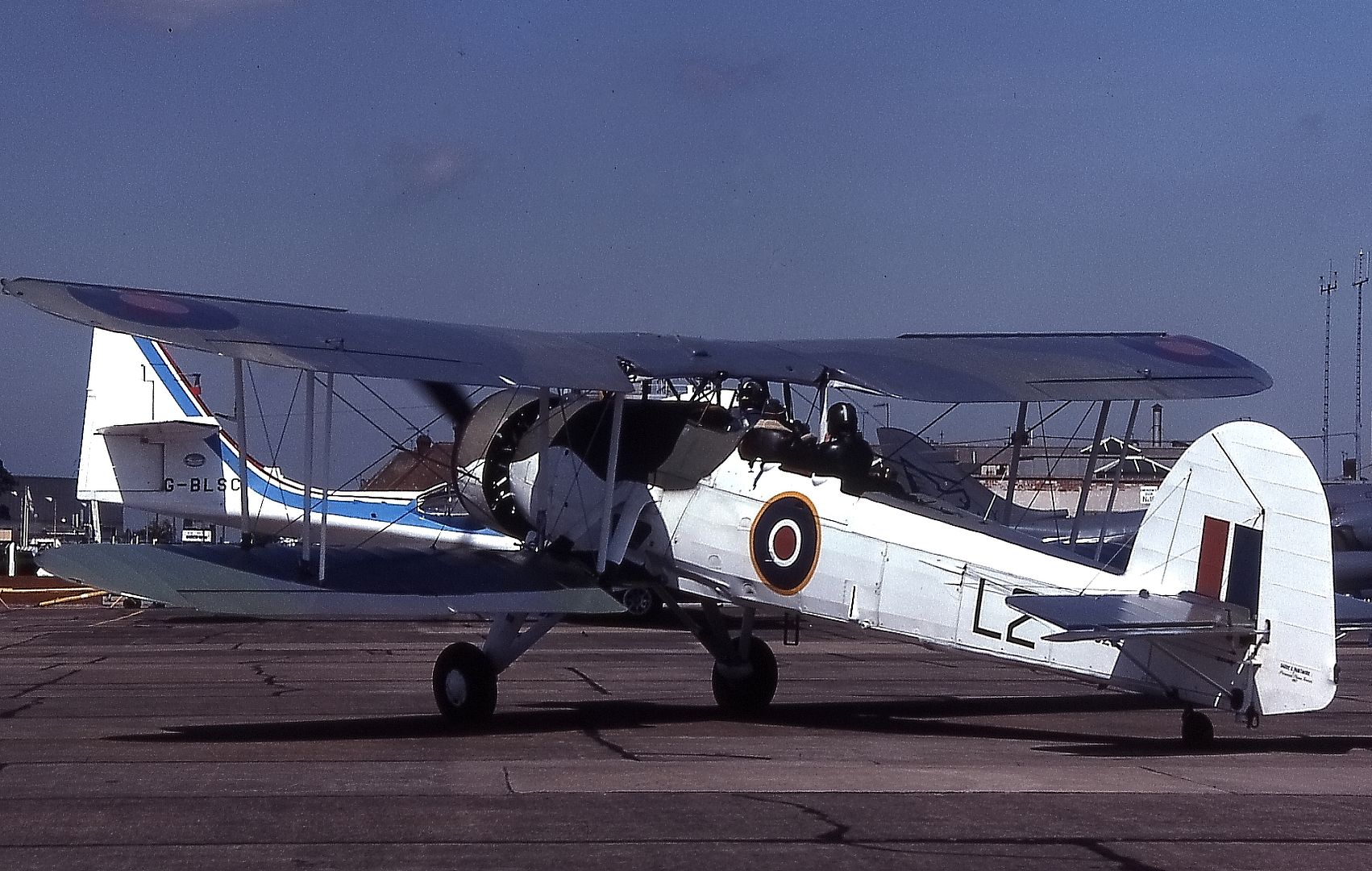 Followed shortly by MkI W5856. Just restored to flight. It is painted in the colours of 810 Sqn Ark Royal. The horizontal stripes on the tail denotes that this was the COs aircraft. The blue and red fuselage stripes are Ark Royals colours and the A means Ark Royal. The 2 means the 2nd Squadron. and the last A means the 1st aircraft in that squadron.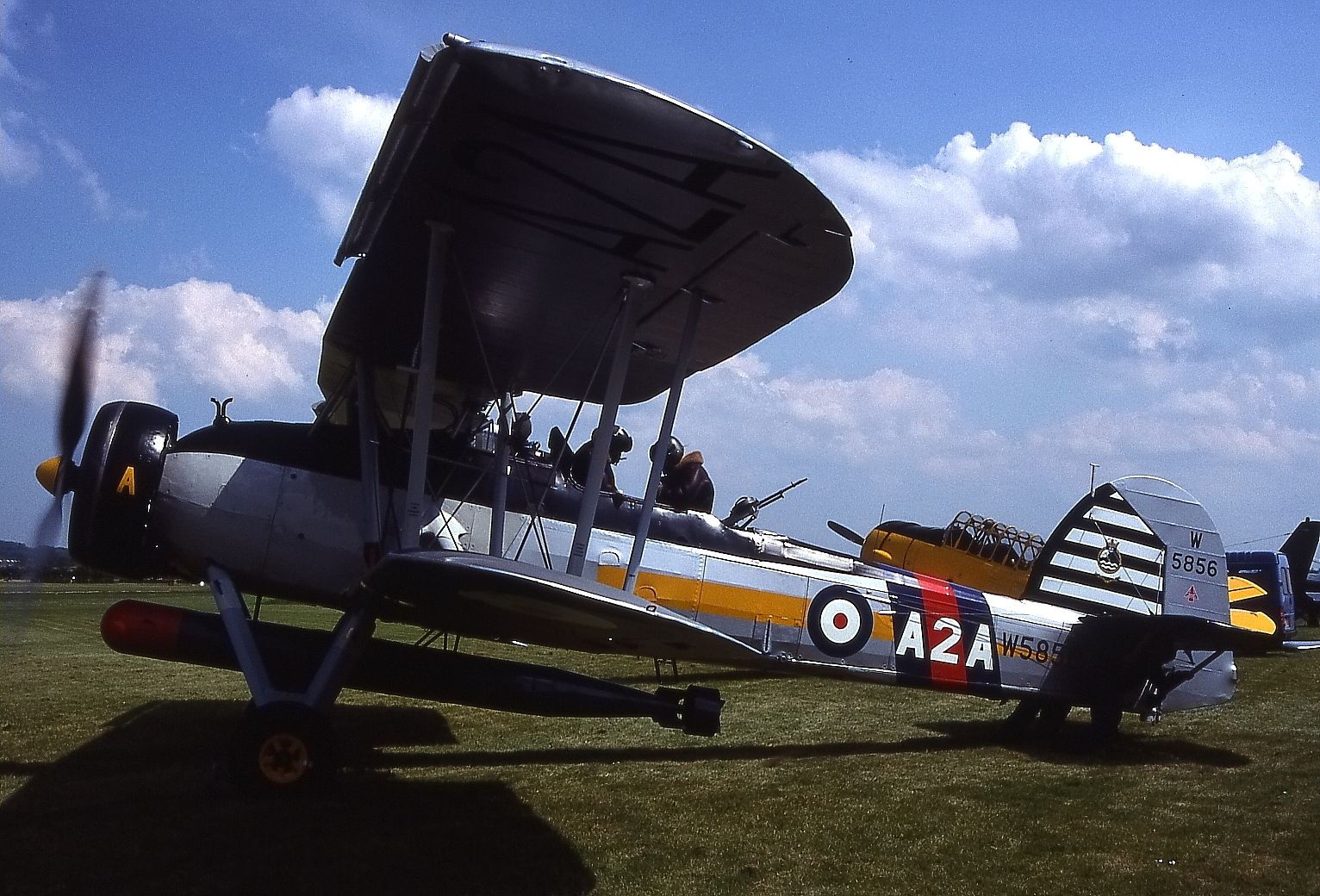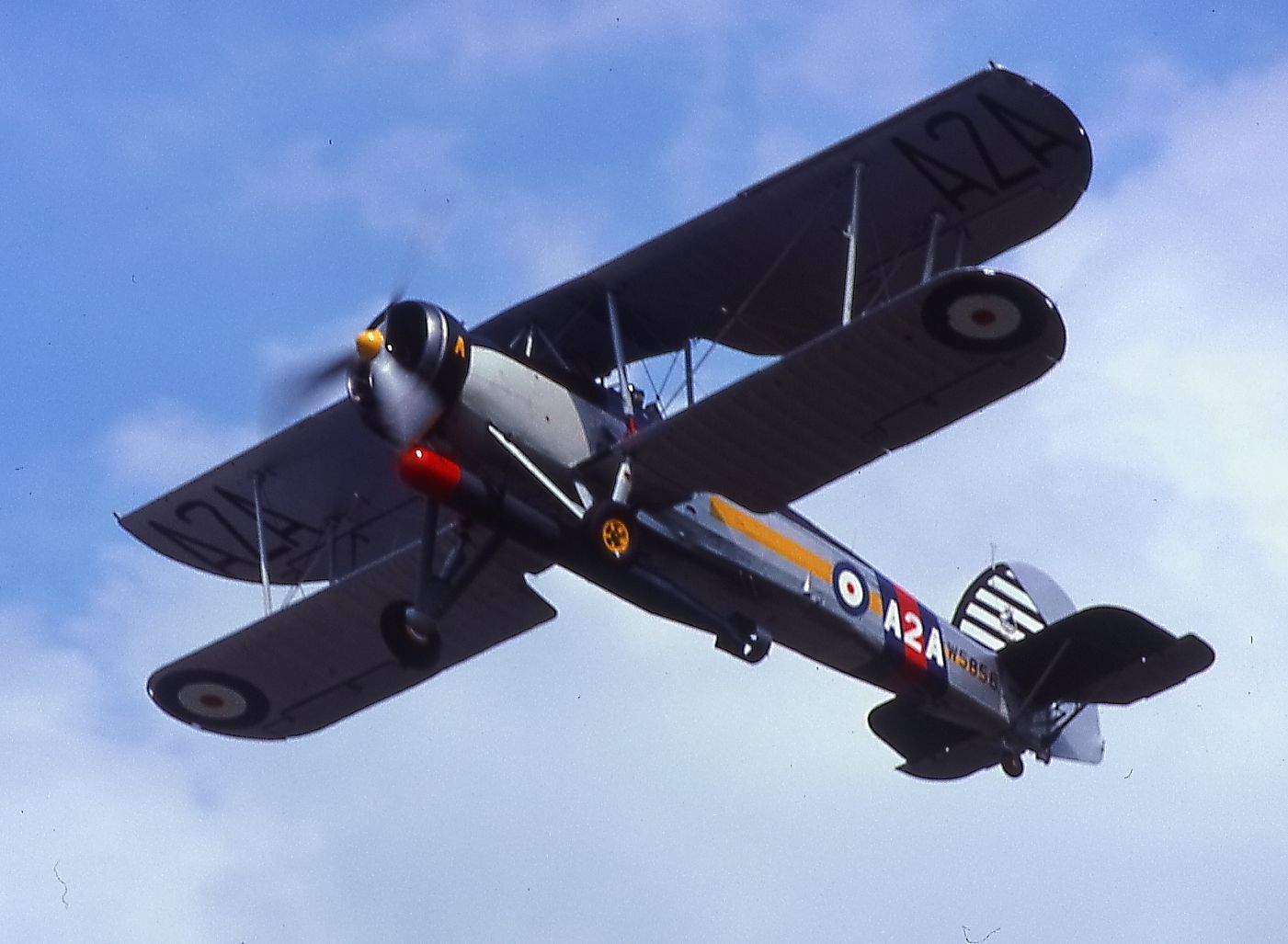 They then got together for some air to air shots and I was getting excited by now as I was due to go up in LS326 next.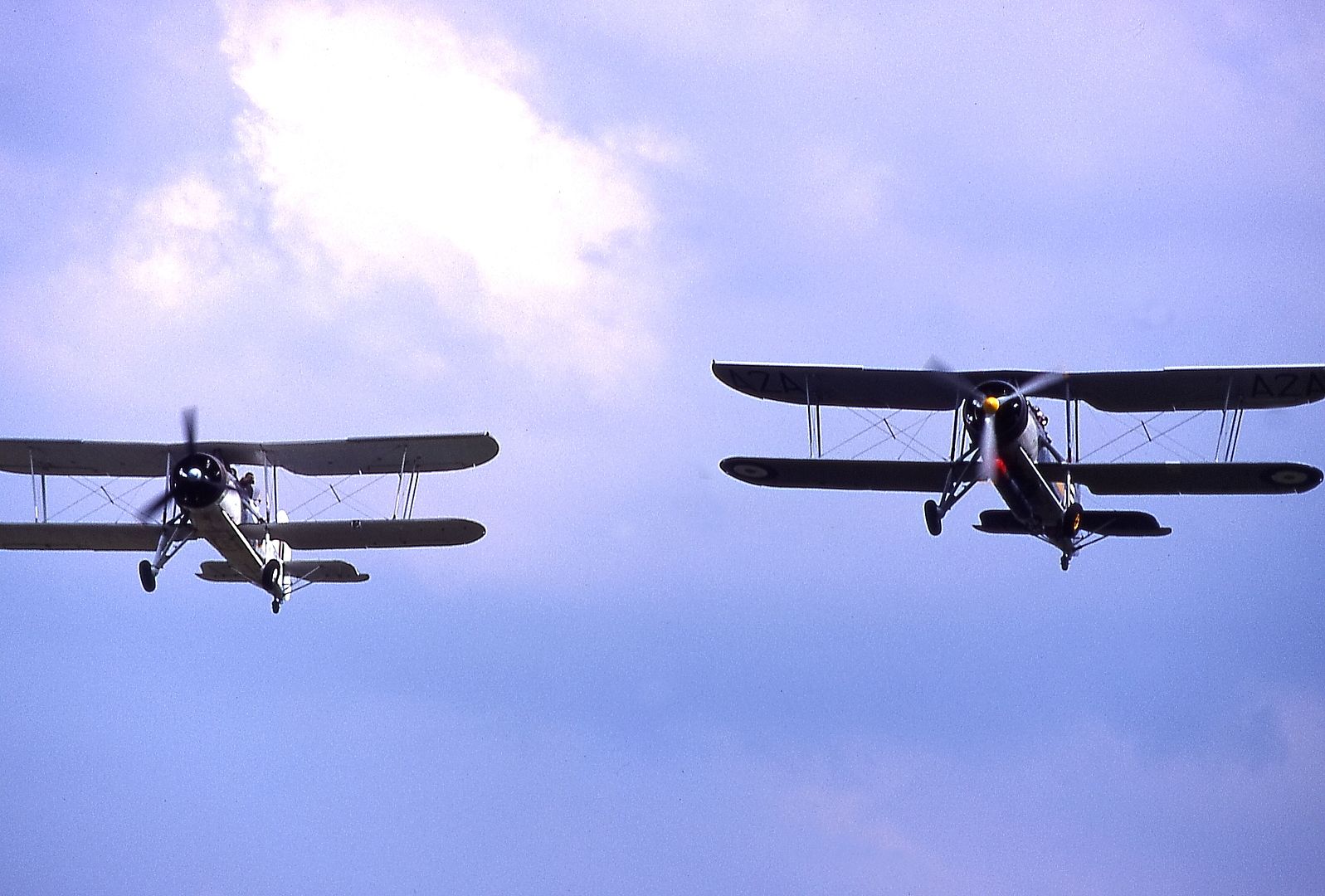 Even when all 3 RNHF aircraft had formated I still thought 'wahooo me next!!!'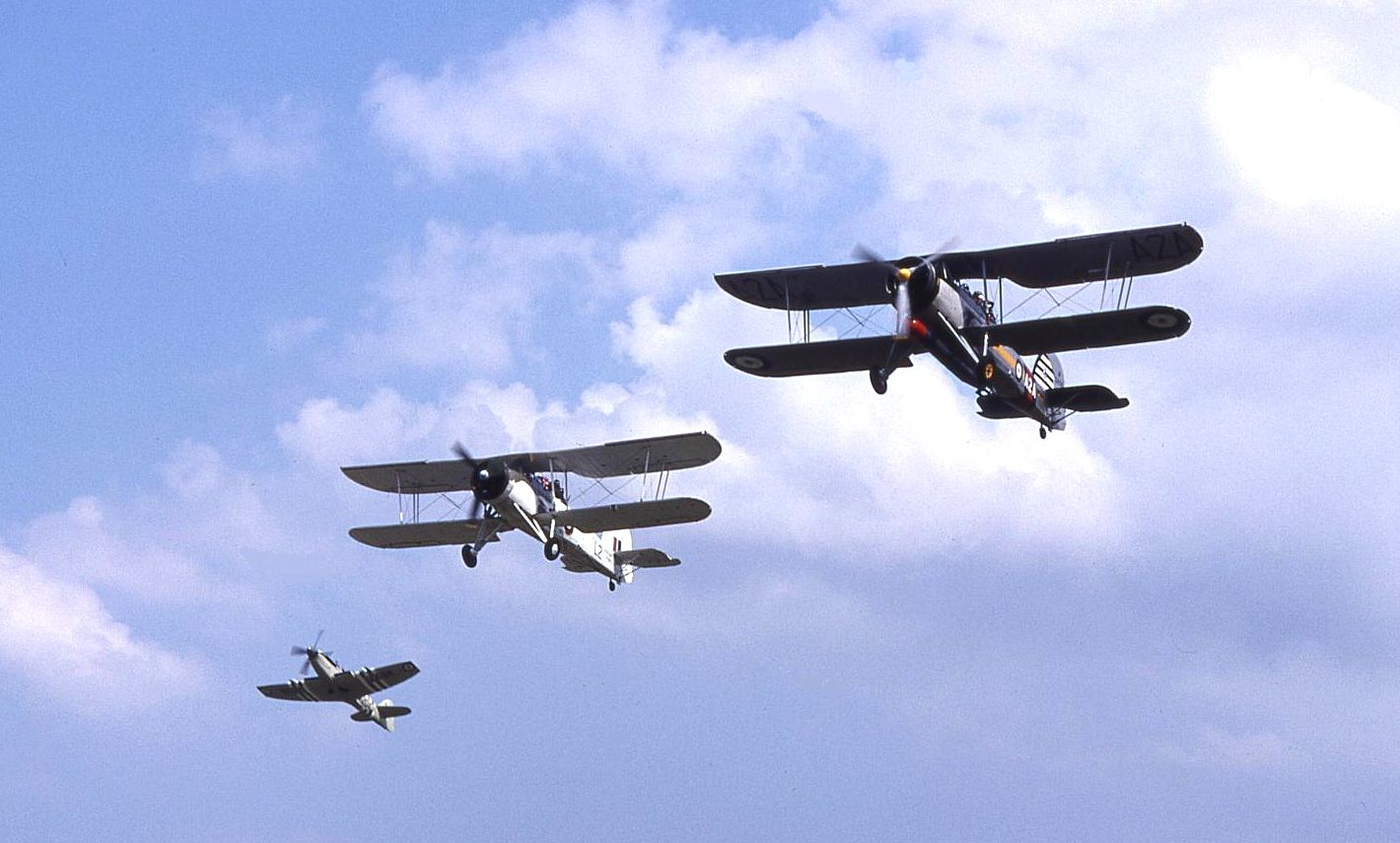 Then I felt a tap on my shoulder. It was bad news. There was a fierce squall coming up the Humber estuary and could Look North go next before it arrived. I had to say yes ... didn't I ?????
The clouds really piled up quickly together with a very turbulent wind and I then began to think that I had made the correct choice!!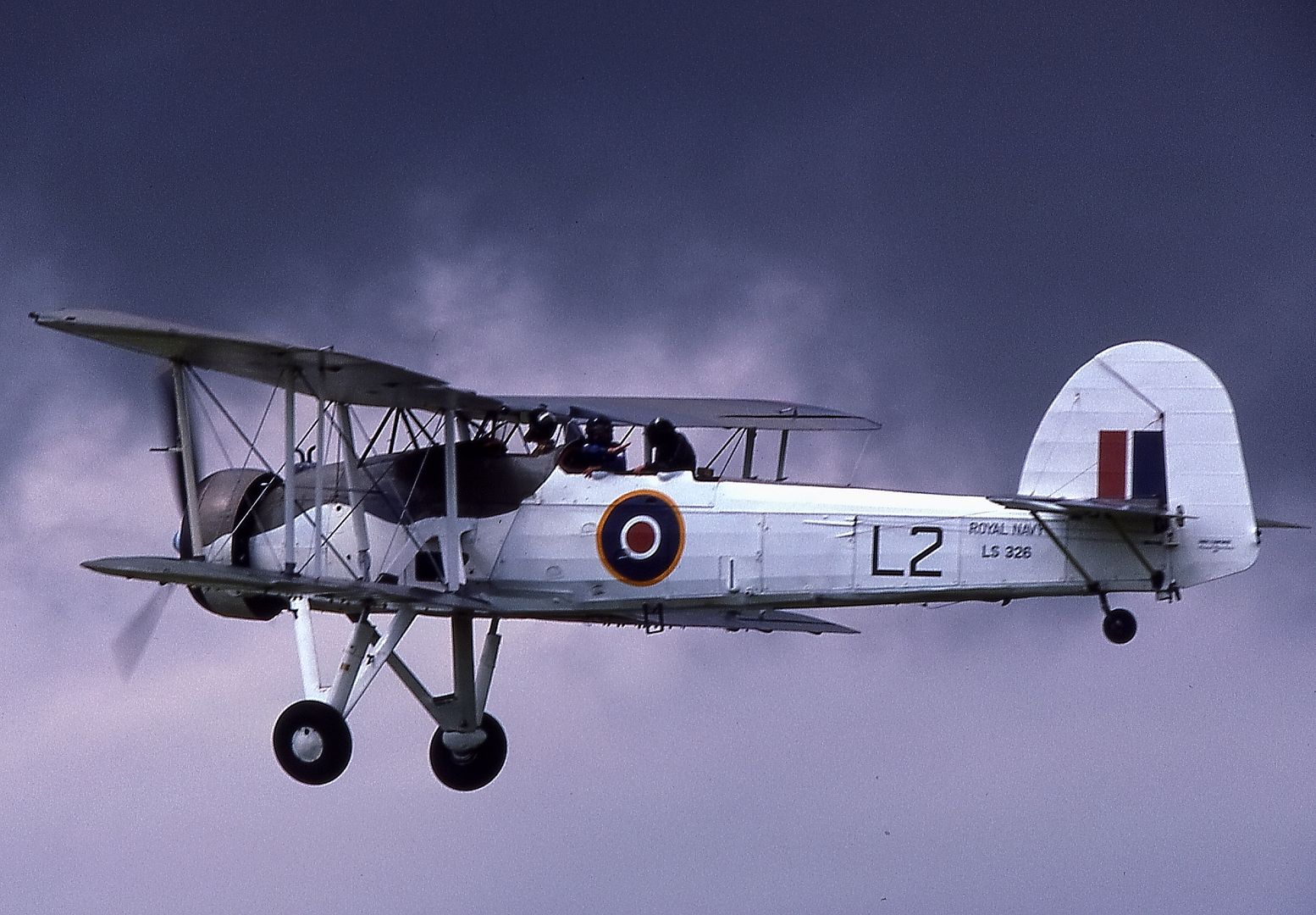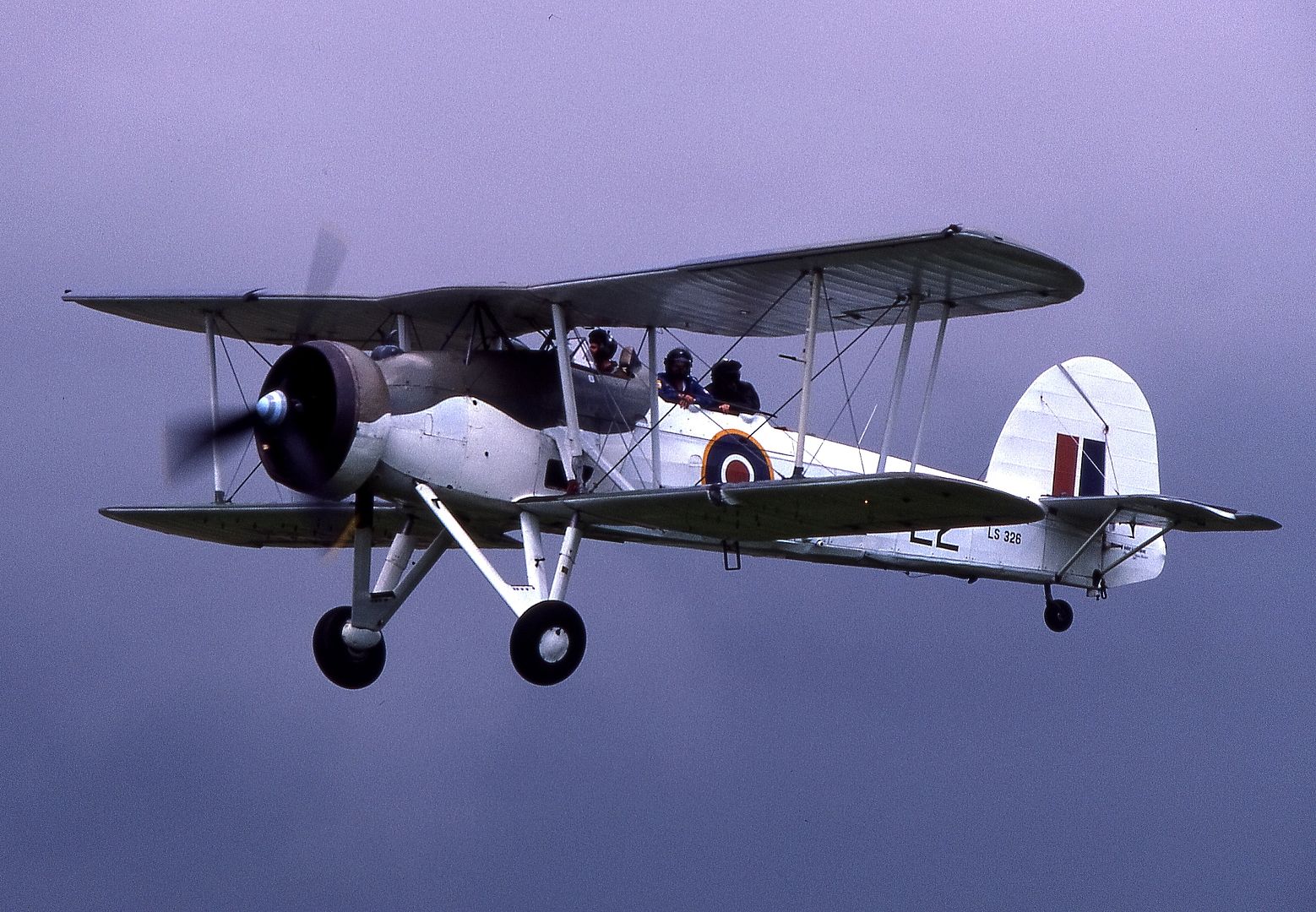 That was the nearest I got to an A2A sortie..
BTW when I got back to the crowd line and found my Dad he was distraught as he said he didn't know ( he'd forgotten) where I was!! Just a few days after this visit he was confirmed with Alzheimers disease and he died 18 months later.
Ian