RAF Langham [Norfolk]
Posted:
Mon Dec 02, 2013 10:21 pm
I thought i would post this in the depths of the "Dark Cold Winter".
The wife & I took two weeks in North Norfolk..stayed at Stiffkey...The weather was Blisteringly "HOT".
I could take only so many long beach walks with Ashton RIP, & watch my Olympic champion
sunbatheing wife "Sizzle"... So, one afternoon i visited the former RAF Langham, just 10 mins
drive from our cottage, In the evening we visited the Bluebell Inn in Langham, Ate & drank
with a very welcoming landlady, & i feasted on all the airfield Memrobillia over most of the two
back room walls, i was saddend to hear she would be off when a new owner could be appointed,
"What about all the pictures & photos on the walls" i asked.."thats up to the new landlord"....!
I do hope the theme of the pub stays to some extent with its new owners....
So to the shots...& note heat haze distorted some of the long shots [visitors not welcome]
to this former Bernard Mathews site.
[*]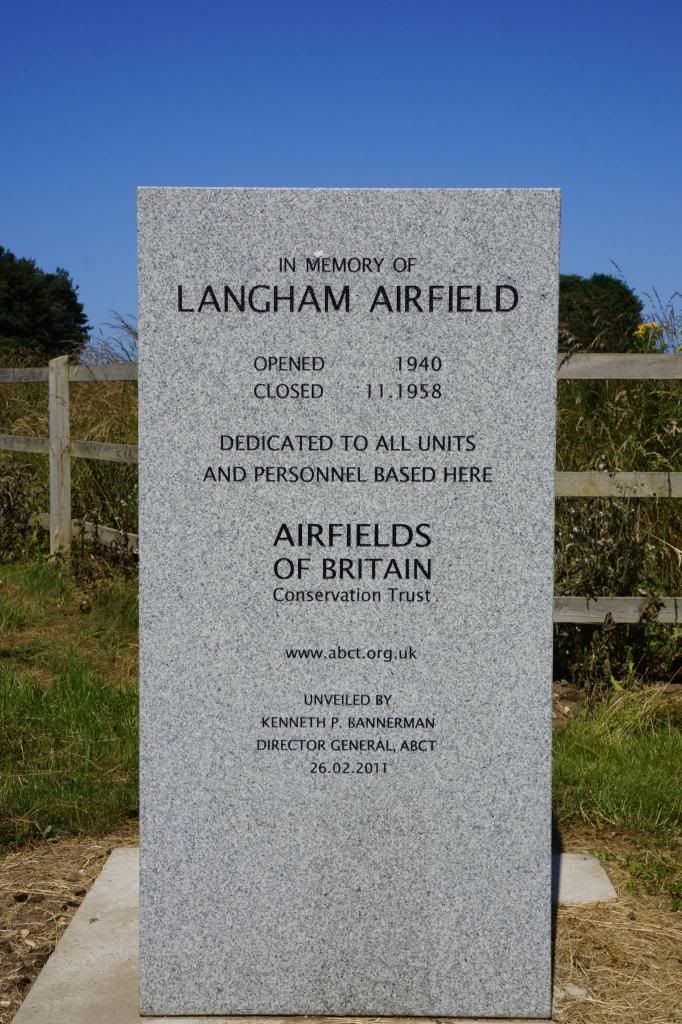 [*]
[*]
[*]
[*]
[*]
[*]
[*]
[*]
[*]
If Bernard had not bought the site all those years ago...It would be fields again...Instead its full of Turkeys.