I apologise in advance , this is going to be a long post
Needed to get out the house today so i grabbed my stills camera [and a few of my r/c planes
] and headed to one of local old Airfields .
Bit of history first .
The Airfield was opened on the 27th May 1942 as a satellite Airfield to RAF Bicester [till August when it was adopted by RAF Westcott] comprising of the usual 3 runway Airfield pattern . It housed 11 OTU's Wellington Ic and Hurricane IIc but it was common to see Halifaxes , Lancasters and Stirlings that had diverted there on the dispersals . In May 1945 the Airfield was selected to be a repatriation center for POWs , so Hangar 2 [pics to follow] was cleared to become makeshift accomodation . By the end of the repatriation flights in August 1945 , over a 1000 POWs passed through Oakley and the Airfield closed . In the 1970's , parts of the Airfield was used for car storage by British Leyland but now the Airfield is left to Dog walkers , microlights , Agriculture and Weirdos like me [well apart from the small industrial estate at the old technical site]
Anyway , heres a few pics if your stll awake
Looking south down the main runway.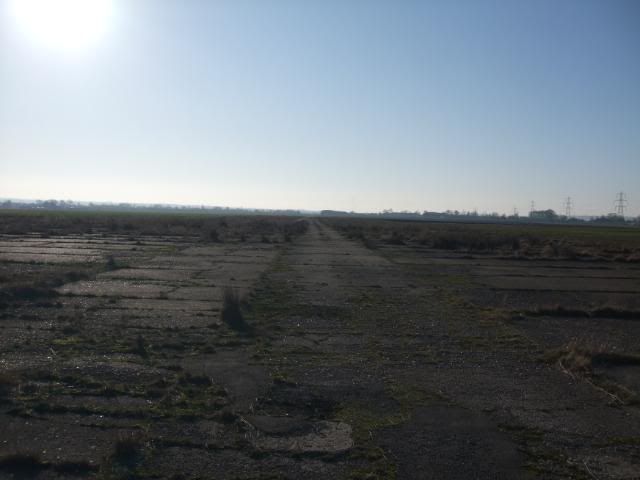 Fuel tank breather and sign left by BL.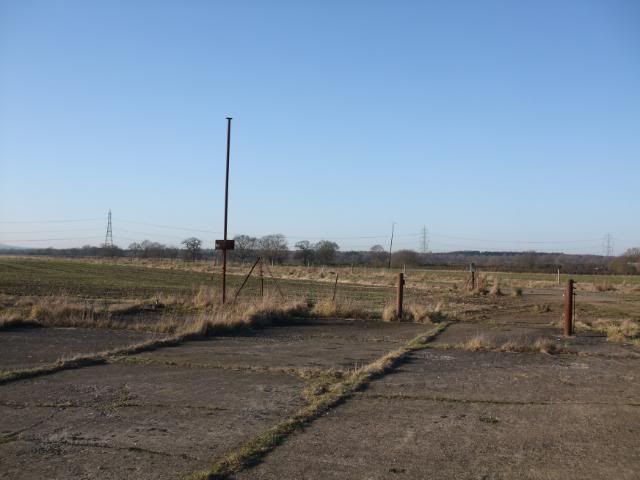 Looking along the NW taxyway.
Windsock post by the NW taxyway.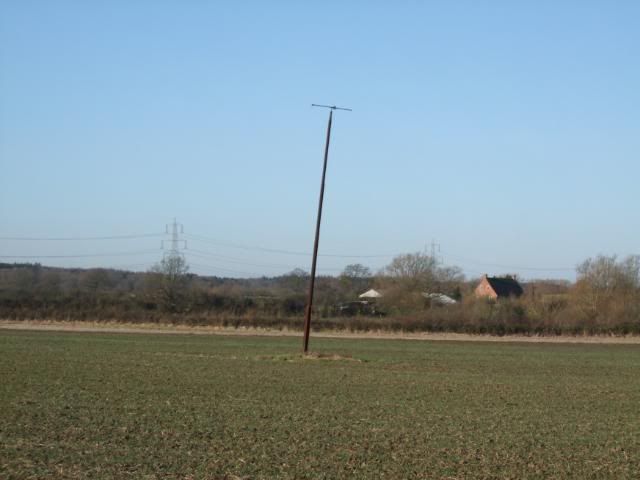 Track leading to the Gun Butts [otherside of the M40 now and unaccessable but still there].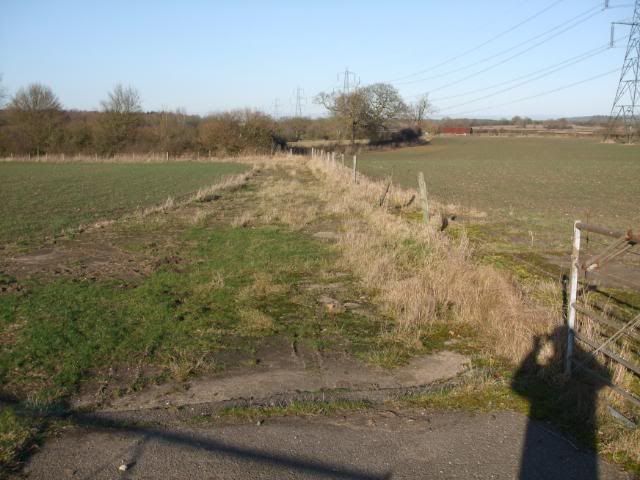 NW taxyway curving to meet the secondary runways at the western end.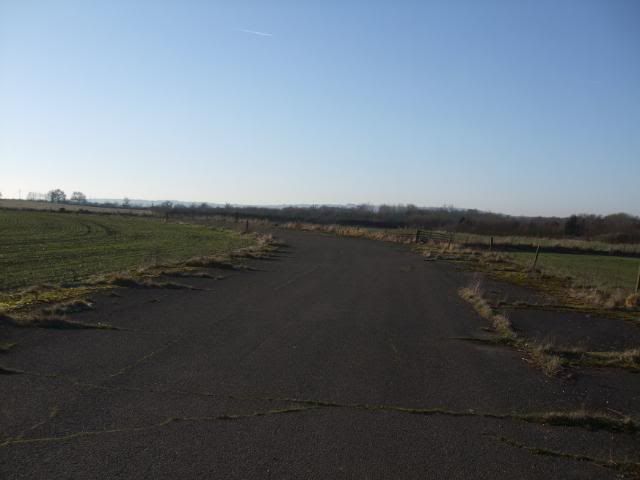 SW end of the SW-NE secondary runway.
Western end of the E-W secondary runway.
Remaining dispersals in the SW corner.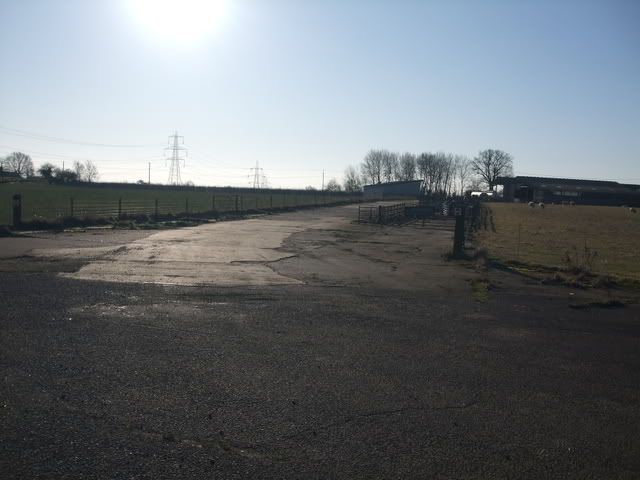 SW taxyway looking across at the runways.
Site of the Watch Tower [demolished in the 90's
]
Industial units on the site of Hangar 1.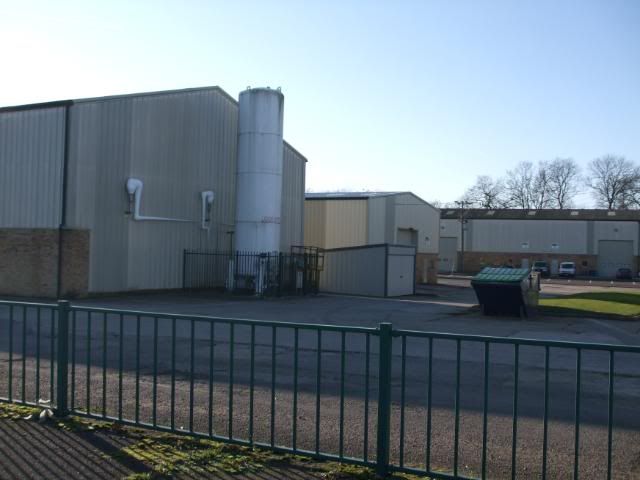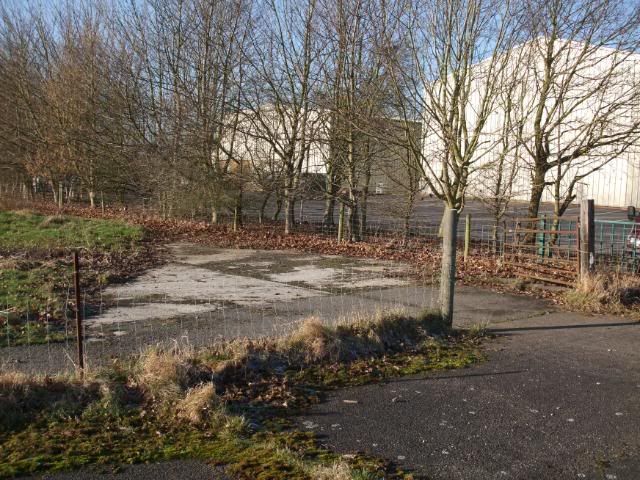 Looking north along the main runway.
The SE taxyway.
Operations bunker ? Looks to fortified to be agicultural .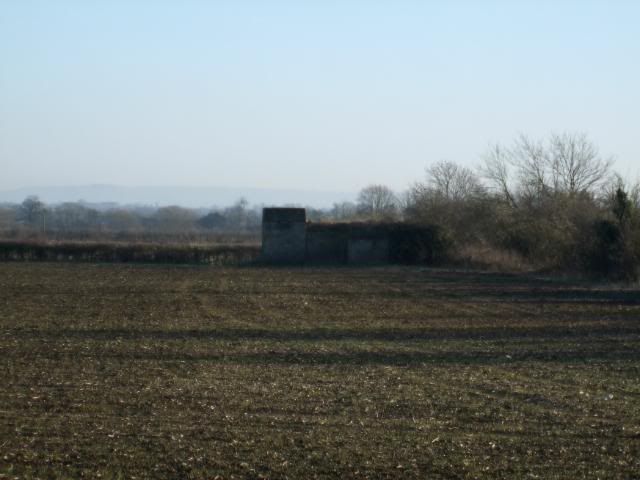 Eastern end of the E-W secondary runway.
Eastern taxiway [hangar 2 in background] .
Taxiway to a dispersal point off the eastern taxiway.
Hangar 2.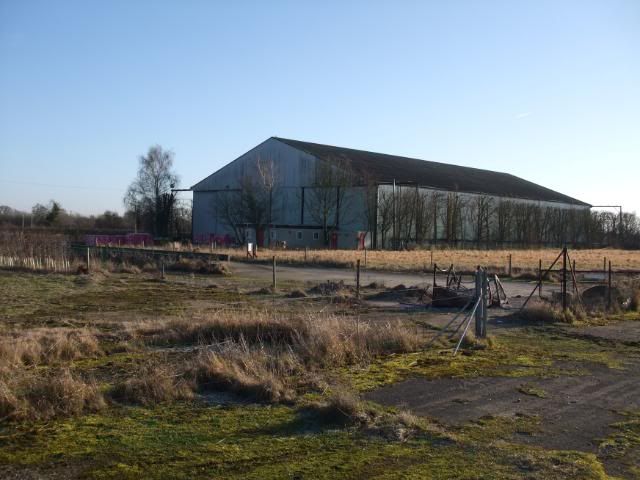 NE end of the NE-SW runway.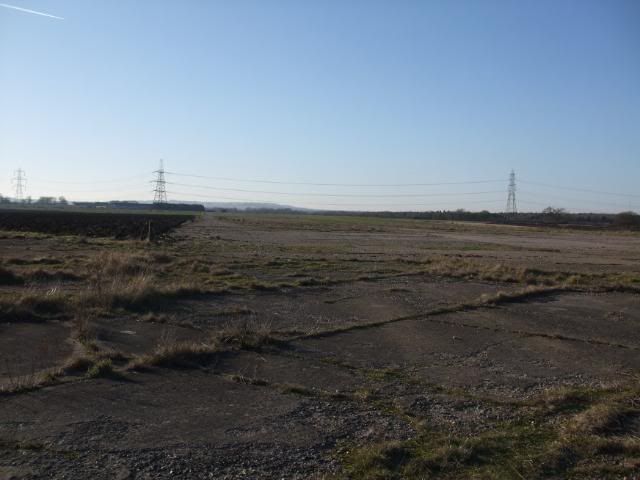 Looking south over the active stip of the main runway.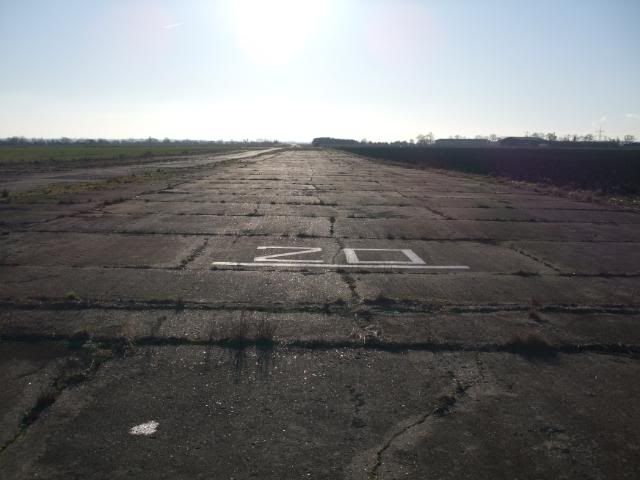 Flour bomb target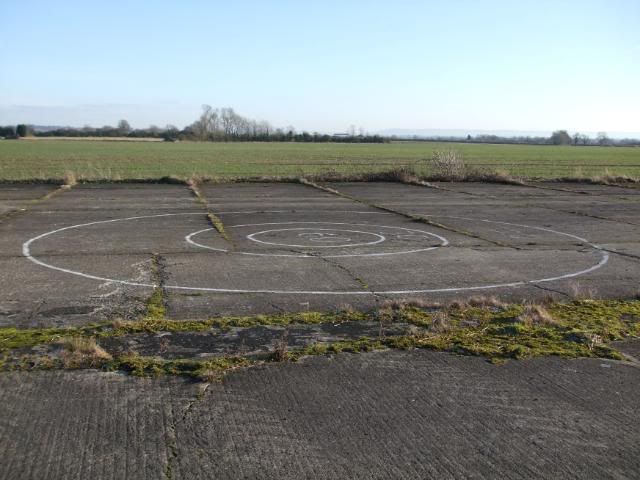 Looking north over the active strip.
Patch of surviving runway surface [Tar with dyed woodchip as a camoflage finish].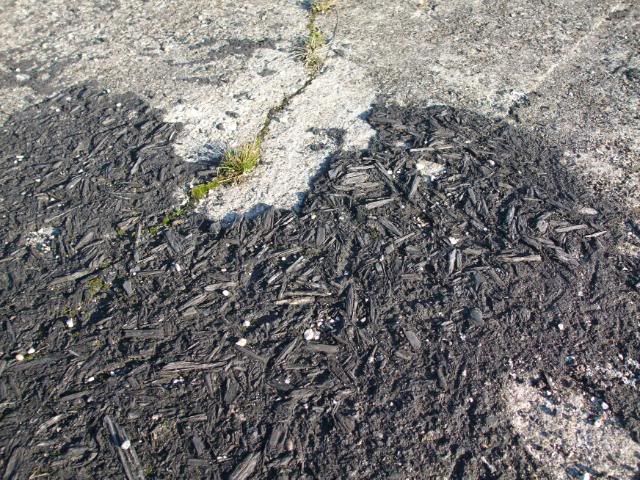 Google map.
http://maps.google.co.uk/maps?hl=en&ie=UTF8&ll=51.785046,-1.077175&spn=0.02384,0.054932&t=h&z=14