Having just finished my long term project - the 1/10th scale Spitfire now I'm going to try something a little different ...
Going back in time a little more to a Fokker Eindecker
Utilising my tried and trusted building style - my mate in Kidderminster - having built one 30 years ago for internal combustion has resurrected it from his loft and converted it to electric and now he's sending me Corel Draw files so I can make one too - but making good use of his 'updates' and 'upgrades' ..
Ailerons were not used back in the 1st WW then they used main plane wing warping - his model only had rudder and elevator but he's now designed a novel upgrade where the main wings are fully moving - not warping [which would be hard to do on a model] but moving like the elevators and canard wings on modern jets.
Not sure how it works yet - but we'll get to that - but for now here's the start ...
Ply rib template cut from the Corel File above ...
26 1/16th ribs cut from the template and 26 riblets + 4 ply strengthened innner ribs ...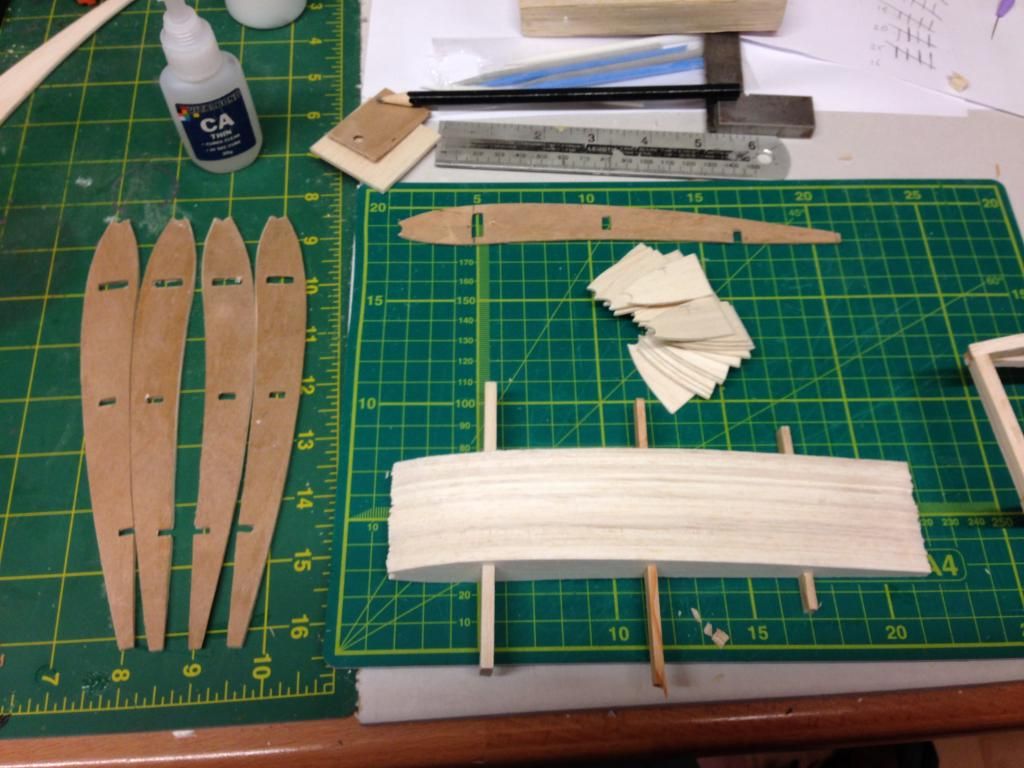 Basic fuselage started ...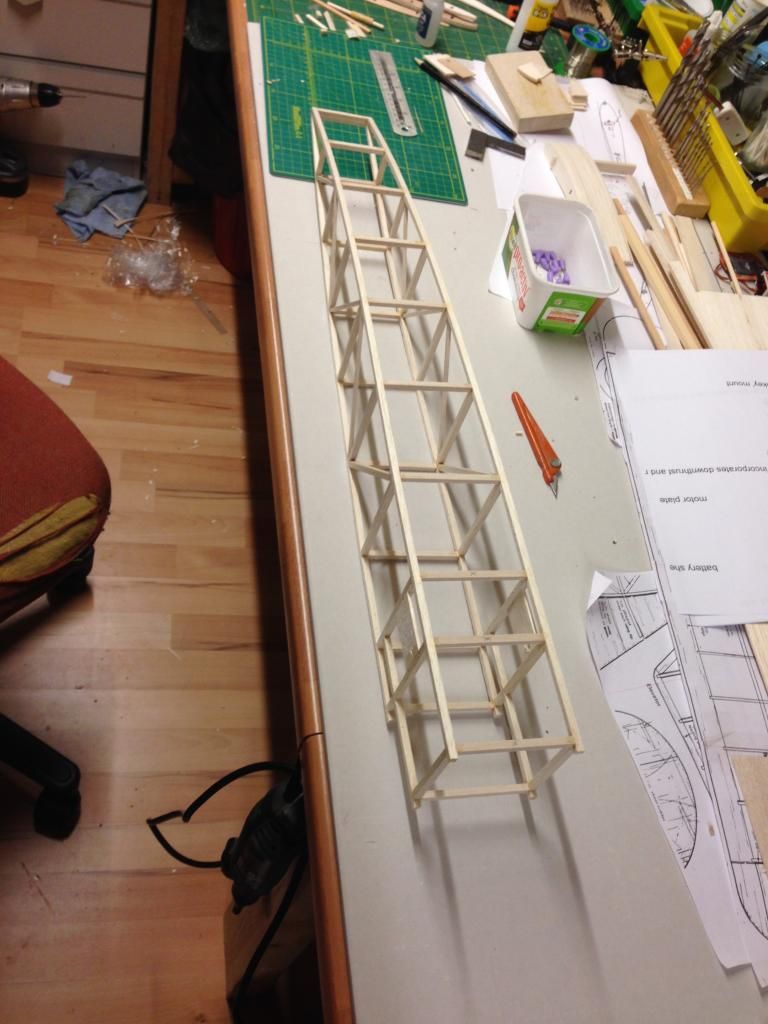 Ply strengthened formers added and engine mount ...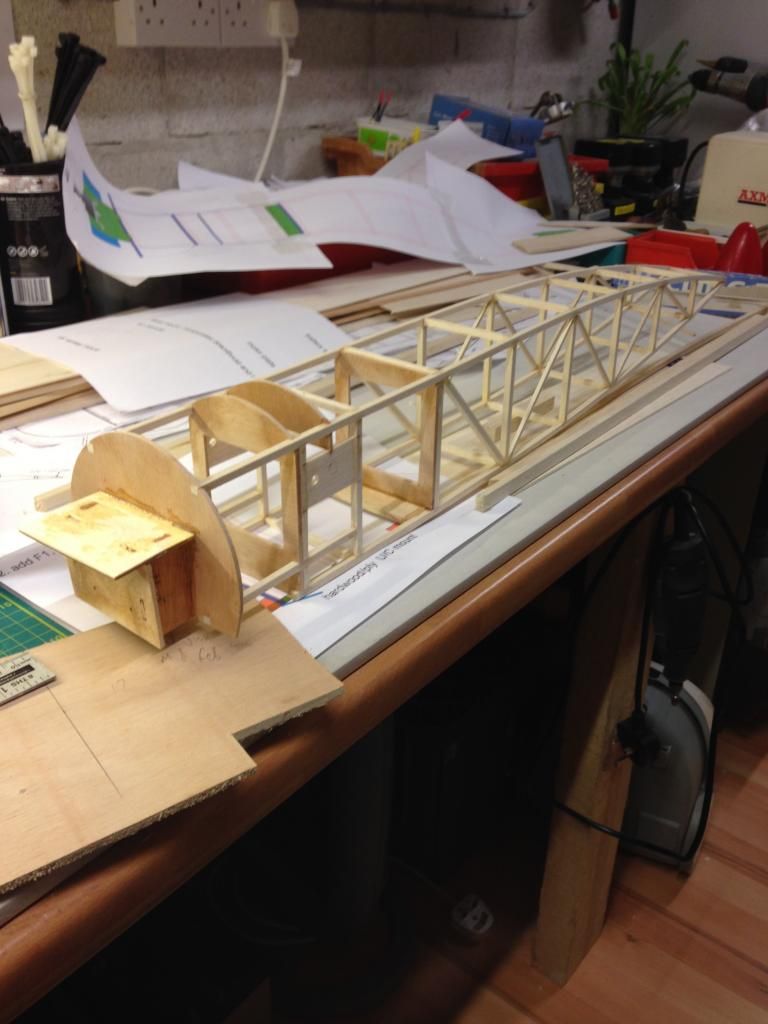 If I remember I'll add to this as I go - just started the wing this evening ...